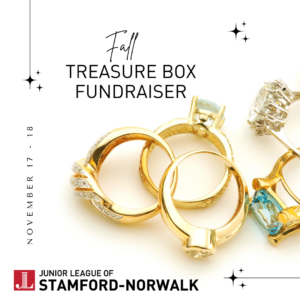 Trade in your old jewelry and support JLSN at the same time!
Bob Doyle from Liberty Gold, will buy your "old gold" and silver and hand you a check on the spot for 50% of the current exchange rate for precious metals. JLSN will receive a check for approximately 30% of that value. Sellers will receive a tax letter from JLSN for that amount. A win win!
Walk-in, or make a reservation if you prefer. Please reach out to Linda McKee at finance@jlsn.org with any questions or to make a reservation.
Bring: – Broken gold chains and bracelets – Single earrings – Old school rings – Old boyfriend/girlfriend gifts – Jewelry you never wear – Gold non-working watches – Dental gold – Sterling silver jewelry, flatware, hollowware, platinum and palladium.