Join the Sustainers of the Junior League of Stamford-Norwalk!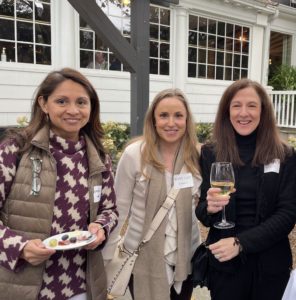 Interested in joining JLSN Sustainers?  We would love to help you…
Connect with women who are civic leaders and share the same dedication to helping others
Enjoy the social, volunteer and training opportunities that lifelong membership in the League offers
Support the 100-year tradition of serving our community and developing trained volunteers.
If you were previously a member of our League and would like to reinstate as a Sustainer, or have moved to our area and would like to transfer your Sustainer membership, please contact our office at info@jlsn.org or 203-655-4662.
A member of Sustainer leadership will contact you to welcome you to the League, answer your questions and share information about upcoming Sustainer activities.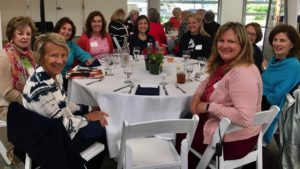 Our Sustainers represent a dynamic group of women of all ages and stages residing in the vicinity of our service area, eight towns in central Fairfield County, Connecticut. JLSN Sustainers are leaders of businesses and nonprofits, young professionals, stay at home parents, retirees, and everything in between.
Interest Groups
Sustainers participate in special events throughout the year, including day trips in the New York Metropolitan Area (Going Places), book clubs, lunches at local eateries (How About Lunch?) and other events of interest to the group. Signature Sustainer events include the Fall Cocktail Party, New Member/Sustainer Potluck, and the Spring Luncheon.
Annual Sustainer Awards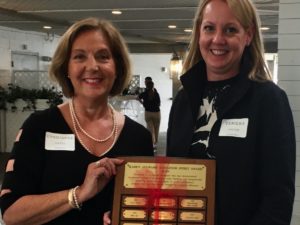 Sustaining members of the League are recognized as community leaders.  Each year we honor members who have made outstanding contributions to our League and service area by volunteering their talents and leadership.
Judy Mahony Community Leadership Award
Given to a current sustainer who has used her JLSN training and skills to positively impact our community through commitment, enthusiasm, leadership and outstanding service.
Karen Aylward Sustainer Spirit Award
Given to a current Sustainer who has demonstrated exceptional initiative in fostering team building and energetically inspiring others to participate in JLSN committees, projects and activities which further the League's Mission.