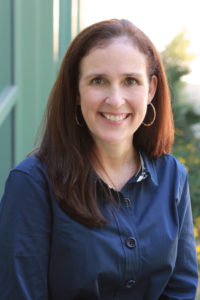 Welcome to the 2016-2017 League Year!
I am honored to have the opportunity to lead JLSN and look forward to working and partnering with our entire membership as we enter into an exciting time for our League.
In May, I had the opportunity to attend the 2016 AJLI Annual Conference in Atlanta. What a delight it was to represent JLSN and connect with so many like-minded women across the globe. One of the many highlights for me was having the opportunity to spend time with past AJLI President, Toni Freeman, and having her impart her words of wisdom as I entered into this new leadership role. I briefly met Toni when she came to JLSN back in 2013 and spoke to our membership at the Stamford Yacht Club so it was a real treat for me to spend this invaluable time with her.
This year, we are engaging in a strategic planning exercise led by our President-Elect, Char Zoller. A task force has been assembled, comprised of active, sustaining and new members to bring together diverse perspectives that will influence the future of JLSN. We held our first meeting in June and we'll continue this work throughout the summer and going into the fall.
In addition to strategic planning, there's a lot to look forward to in the upcoming year!
We are fortunate enough to have two past presidents taking on leadership roles this year: Kerry Safir will be leading the Fundraising Council and Lindsay Bohnsack will be leading the Fall Raffle Committee. Our Funds Development committee is taking all of the great learnings from the Grant Writing training and identifying new grants to support JLSN. We are lucky to have two returning Spring Spirits! committee members leading Spring Spirits! this year and boy, do they have some great ideas!
Our Recruiting/Provisional committee is hard at work refreshing the Provisional Education Course and taking a more focused approach to recruiting new members. Our Membership Activities Committee (MAC) is having fun identifying more social opportunities to bring our members together, while the Done in a Day (DIAD) committee is hard at work planning events including "Done in a Meeting" which will incorporate a DIAD event into our GMMs. The Read 2 Succeed committee continues their great work finding opportunities to drive impact to the community through our partnerships with Stamford Public Education Foundation (SPEF), Open Door Shelter (ODS), and Childcare Learning Centers (CLC).
I hope that everyone has a safe summer and I look forward to a highly productive and engaging year ahead!
Stephanie O'Brien
2016-2017 President, The Junior League of Stamford-Norwalk, Inc.