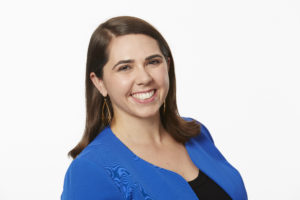 Thank you for visiting The Junior League of Stamford-Norwalk's website!
On behalf of our organization, I'd like to extend an enthusiastic welcome. We are delighted that you are interested in learning more about our organization's rich history, robust membership organization, ongoing events and the impact we're making in our community of eight towns today.
I am so honored to have the opportunity to lead JLSN into our 95th year and look forward to continued engagement with our 350+ members, current community and corporate partners and extending a hand to new members and partners in the 2017-18 League year.
In the 2016-17 League year, we put significant time and brain power into thinking about the arc to our 100th anniversary in February 2023 and together we crafted our road map to get there, a strategic plan that is based on three fundamental objectives:
1) Create a strong, sustainable & growing membership organization
2) Position JLSN as a predominant volunteer and training organization addressing social needs in our communities, inspiring the support of individuals, companies & other funding organizations
3) Adhere to current best practices of accountability, transparency and operational effectiveness for nonprofits
As a leadership team, we are locked in on our organization evolUtion in 2017-18 – growing and maturing as a whole membership but with a focus on the individual member at the core of all we do. I am so proud of the furious momentum that is building amongst us and we are all excited to take that vibrancy and change mindset into the two key pieces of our mission – the development of women community leaders and lasting community change.
Again, thank you for your interest in The Junior League of Stamford-Norwalk! We look forward to engaging you with our organization, whether it be as a member, friend, collaborator or supporter of JLSN now or in the future. Feel free to reach out to me via email at president@jlsn.org and follow our story on Facebook & Instagram.
Onward & Upwards,
Char
Charlotte J. Zoller
2017-2018 President, The Junior League of Stamford-Norwalk, Inc.