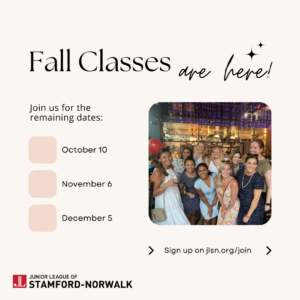 Fall New Member Class #2
Tuesday, October 10, 2023, 7:00 – 9:00 pm
JLSN HQ, 748 Post Rd, Darien
Sign up on the JLSN calendar here.
Our next New Member Class is next week! Invite prospective members to join us as we continue the path to membership with brand new faces!
Questions about membership? Reach out to membership@jlns.org.