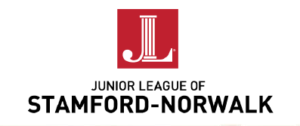 FOR IMMEDIATE RELEASE
Media Contact
Stefanie Tiso Horn
(203) 249-4048
communications@jlsn.org
Junior League of Stamford-Norwalk Coat Drive
Darien, CT (October 30, 2017): The Junior League of Stamford-Norwalk is collecting gently-used coats for those in Fairfield County who need them most.
Collection bins are out at the following locations:
Wolfe's Cleaners (288 Bedford Street, Stamford, CT)
Michael's Cleaners (558 Connecticut Avenue, Norwalk, CT)
Darien Ice Rink (55 Old Kings Highway North, Darien, CT)
Coats will be collected between November 6 and December 4, 2017.
Donated coats should be able to be worn as-is, clean and with no major tears or damage.
The coats will be donated to the Open Door Shelter, Person-to-Person and Inspirica.
About the Junior League of Stamford-Norwalk
One of 292 member Leagues of the Association of Junior Leagues International (AJLI), the Junior League of Stamford-Norwalk, Inc. (JLSN) is an organization of women committed to promoting voluntarism, developing the potential of women, and improving the community through the effective action and leadership of trained volunteers. Its purpose is exclusively educational and charitable. Since 2013, JLSN's primary focus has been on improving school readiness and literacy among elementary school children while continuing to support ongoing community programs and Done in a Day service initiatives. JLSN has over 300 active and sustaining members residing in Stamford, Norwalk, Darien, New Canaan, Wilton, Weston, Westport, and Ridgefield. For more information, visit https://www.jlsn.org.
###