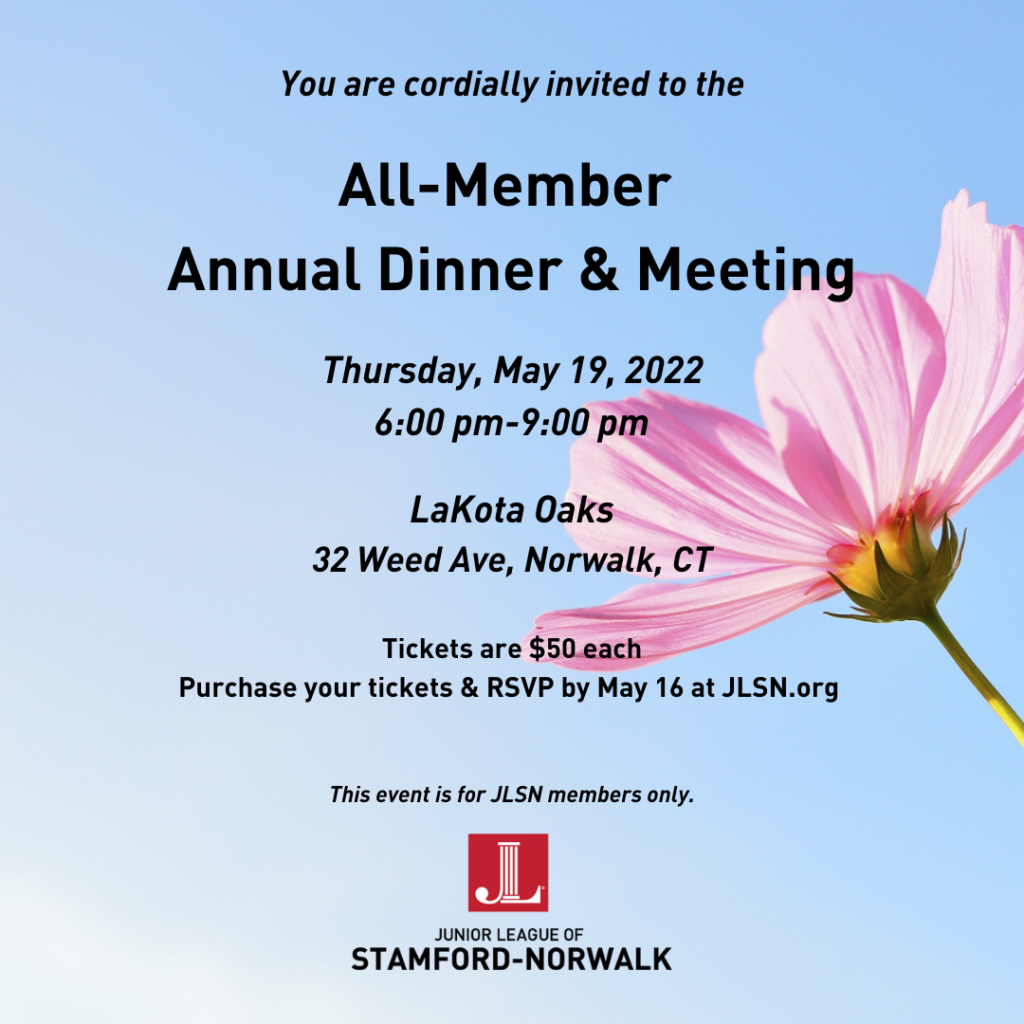 Join us for our Annual Dinner & Meeting on Thursday, May 19 starting at 6:00 pm at LaKota Oaks located at 32 Weed Avenue in Norwalk! A cash bar will be serving cocktails starting at 6 pm. Dinner will begin at 6:30 pm, followed by the Annual Meeting at 7:45 pm.
Here are 5 reasons why you should buy your ticket TODAY!
1. Hear from our President, Leslie Johnson, about 2021-2022 highlights & what to look forward to in our upcoming (100th Anniversary!) League year.
2. Welcome our Spring Provisionals to their first meeting as Active members and recognize our Fall Provisionals.
3. Recognize outstanding Sustainer and Active members for their contributions to our League.
4. Vote on our budget and leadership slate for the upcoming League year.
5. Reconnect in person (!) with fellow JLSN members over a delicious dinner!
Tickets can be purchased at this link through May 16.
Paying by check? Please write it payable to JLSN and mail it to HQ: 748 Post Road Darien, CT 06820. Event attire is business casual.
Questions? Reach out to info@jlsn.org.
We can't wait to see you there!